Vintage Mans Bondage To The Modern World Litho Harry Sternberg Homoerotic Woodcut Print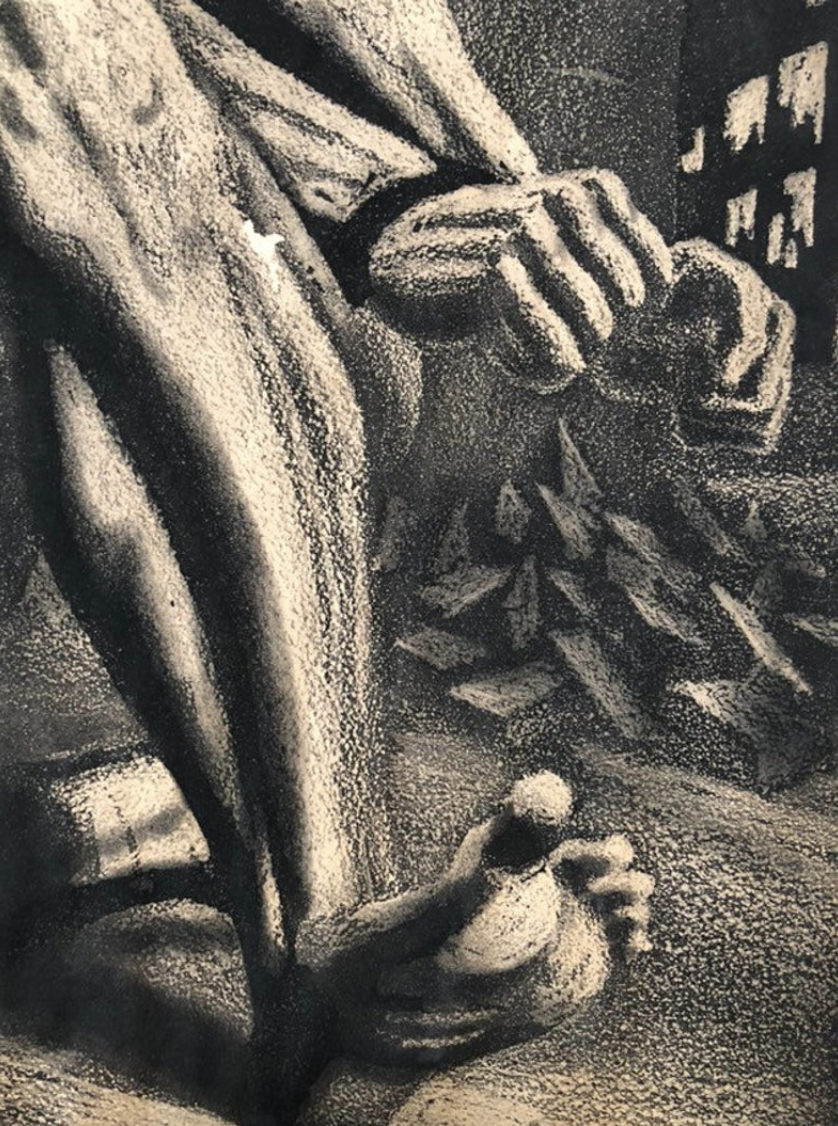 Vintage Mans Bondage To The Modern World Litho Harry Sternberg Homoerotic Woodcut Print
Vintage from the 1940s
Materials
ink, paper
A fantastic find at an estate sale that was buried within fashion prints from the 1940s and Mexican movie magazines of Dolores Del Rio. Go figure?

This could be a woodcut and it could be a litho although it's not numbered. It is signed by the artist although we've yet to determine who the artist was. We've just found out that the piece is a 1947 lithograph by Harry Sternberg, titled 'Enough'.

No doubt one can read many emotions, issues and situations into the piece but I'd rather focus, first in the skills of the artist! The man is a stud, lean, muscular - kneeling on one knee (not easy) with a foot raised; grappling with bondage. Is he attempting to break away from the modern world? The industrial revolution, modern life, a cataclysmic event, the destruction of the 20th century? Well compared with a balance of sensuality, fear and textural implications ( look closely) you'll see that the artist played with his or her skills in depicting different strokes!

There is a bit of damage; a minor skinned shin, browning on the paper (which leads me to consider it from the 1940s) and one minor tear on the edge, 1/4" in length.